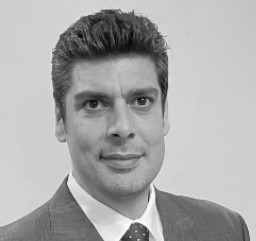 Arif Günyar
Arif Günyar, born in Germany in 1978, graduated from the University of Essen, Faculty of Economics (pre-degree) and the University of Applied Sciences Düsseldorf, Faculty of Business Administration (diploma).
He worked for a private company in Germany providing services such as environmental recycling of industrial and conventional power plant wastes, project, maintenance, health and safety. In parallel he received education and certificates at an institute with an emphasis on on renewable energy, environment, waste and water management.
In 2007, Günyar started as Sales Manager at the wind energy turbine manufacturer ENERCON, since 2015 he has been the Managing Director of ENERCON Turkey. In addition to this role, since 2021, he has been serving as CEO of Region Central Asia, Middle East and Africa.
He is acting also as deputy president of Turkish Wind Energy Association and as member of energy workshop within the Turkish-German Chamber of Commerce and Industry. At the same time, he continues his activities in various NGOs.
In 2013 and 2014, he acted as guest lecturer in Yeditepe University, Faculty of Economics and Business Administration (Controlling in Multinational Companies) and in Technical University of Vienna within Renewable Energy Master Program. Arif Günyar is married and has two daughters.